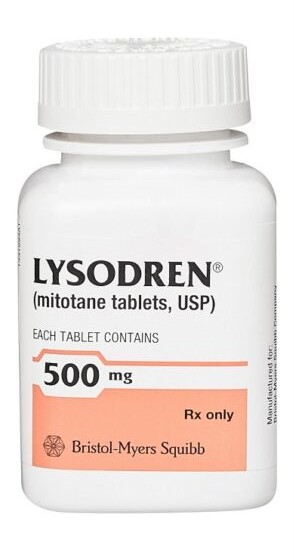 Lysodren
Brand Name: Lysodren
Active Ingredient: Mitotane
Dosage Form: 500mg
Manufacturer Name: Bristol Myers Squibb
Mitotane is a steroidogenesis inhibitor and cytostatic antineoplastic drug that is used to treat adrenocortical cancer and Cushing's disease. It is marketed under the trade name Lysodren.
Its primary applications are in individuals with metastatic disease, those who cannot undergo surgery, or those who have persistent disease after surgical resection.
Since its primary action is adrenal suppression, Lysodren should be temporarily stopped as soon as a shock or severe trauma occurs. In such cases, exogenous steroids should be given since the depressed adrenal may not quickly begin to secrete steroids. 
Patients with liver illness other than metastatic lesions from the adrenal cortex should use Lysodren with caution since the drug's metabolism may be disrupted and it may build up.
Before Lysodren administration is started, all potential tumor tissues should be surgically removed from large metastatic masses. This is required to reduce the likelihood of tumor infarction and hemorrhage caused by the drug's quick cytotoxic action.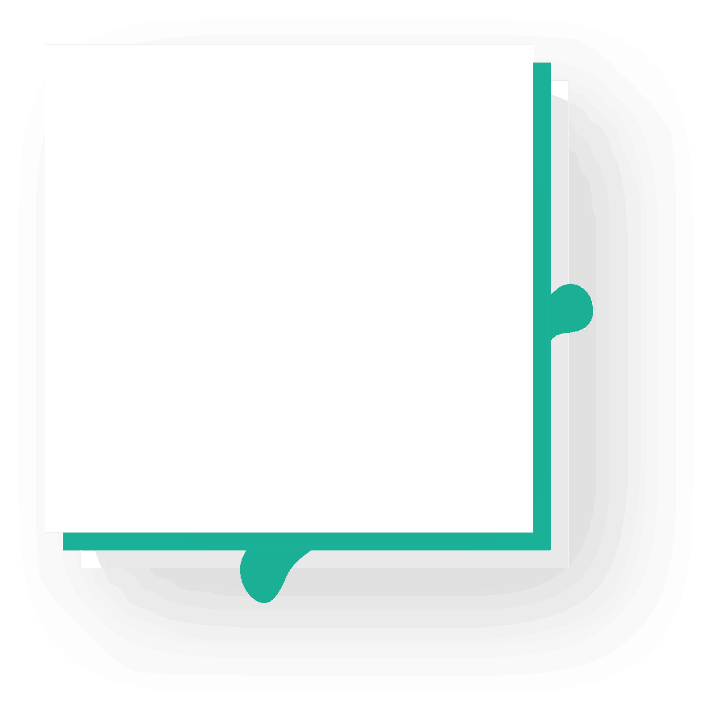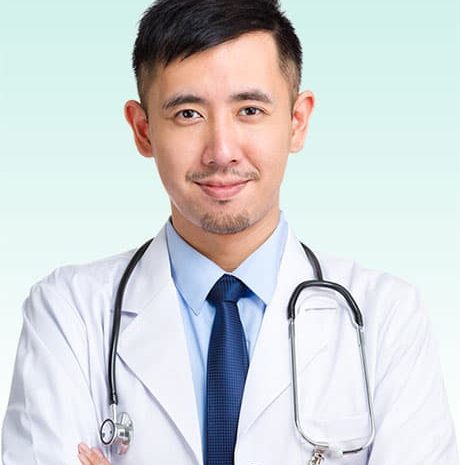 How Darzalex faspro can benefit people?
Darzalex or Darzalex Faspro has been studied in both newly diagnosed and relapsed/refractory multiple myeloma patients. Darzalex/Darzalex Faspro studies in myeloma patients have included the mentioned patient populations:
Patients who have previously received multiple therapies (heavily pre-treated)

Patients with impaired renal function (renal impairment)

Patients who are not candidates for stem cell transplantation

Patients who had failed both PIs and IMiDs

Patients who have mildly impaired liver function (mild hepatic impairment)
In myeloma cells, the drug Darzalex Faspro interacts to the protein CD38 (this protein is also found on other cells, such as red blood cells). It is believed to reduce the growth of myeloma cells in a number of ways, including by assisting the immune system in finding and eliminating myeloma cells.
A monoclonal antibody called Darzalex can be given to patients in one of two ways: either as an intravenous (IV) infusion or as a subcutaneous (SC) injection (that is, under the skin).
What could be the possible side effects of Darzalex Faspro?
When a patient has an adverse reaction to an infusion, their Darzalex Faspro infusion is stopped, and their symptoms are handled. The infusion may be restarted at a slower rate after the symptoms go away. Those who have several severe responses or a life-threatening infusion reaction stop using Darzalex.
Low neutrophil, platelet, lymphocyte, red blood cell, and haemoglobin counts are the most frequent significant adverse effects. Other issues include:
HAYAT ALHIKMAH, a pharmaceutical consultant in Dubai, is here to assist you in fulfilling all your medical requirements. We can assist in procuring medicines like Lysodren. We offer quality assurance.
We have a strong commitment to consult in availing the highest-quality pharmaceuticals and medications. Our team is here to help you every step of the way and make sure that your requirements get fulfilled as soon as possible. Our team of specialists are extremely skilled and knowledgeable about various medications.